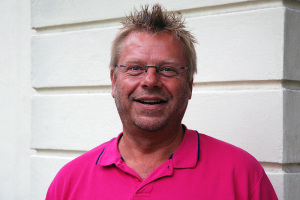 "Breathing is very simple but, precisely because of that, not always easy. I breathe in, and through that, actively step towards my life. I breathe out and surrender to what surrounds and carries me.

Learning and practicing this over and over again, is to me the core of Integrative Breathwork Therapy."
After having studied Theology, Michael began his profession as a pastor. He now works as a pastor and therapist in a prison. Alongside his work in prison, he has his own private practice in psychotherapy.
Michael adores nature, is an enthusiastic photographer and enjoys cooking. He is also an avid musician and soulfully plays the guitar. Michael is a guest trainer in the training and, together with Hans, guides the chanting. As a counterbalance to his job he very much likes to work with his hands. He is a father to four adult children.
Education, Training and Experience
Integrative Breathwork Therapy – Michael Drees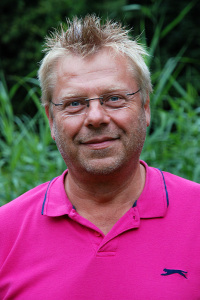 | | |
| --- | --- |
| 1980 – 1986 | Study protestant Theology |
| 1986 – 1989 | Vikariat (practical training to become parson) |
| Seit 1989 | Parson in various communities, universities and prisons |
| 2003-2006 | Training Integrative Breathwork Therapy |
| 2007 | Heilpraktiker (alternative practitioner) – Psychotherapy |
| 2007 – 2008 | Trainer course at the Institute for Integrative Breathwork Therapy |
| Seit 2009 | Guest trainer at the Institute of Integrative Breathwork Therapy |
Practical experience
For over 15 years he has been intensively busy with the leading of group counselling sessions, workshops with and lectures for men including one concerning the questioning of ones gender.
Planning and leading of seminars, gatherings and trainings.
Years of experience in inter cultural communication.
Intensive work on overreaching ideologies.