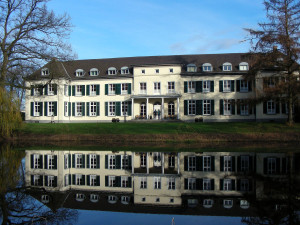 Since 1989, the 3–star Conference Hotel Schloss Gnadenthal has become the home base for practically all our breathwork therapy seminars. Only the hot-water training is being held in de Bron in the Netherlands.
Hotel Schloss Gnadenthal charges currently about 77, – € per day for room and board. This includes accommodation in 2-3 bed rooms with shower and toilet, bed linen and towels, as well as 4 meals a day.
All rooms can also be booked as single rooms.
Contact
Gnadenthal 8
47533 Kleve NRW
Germany