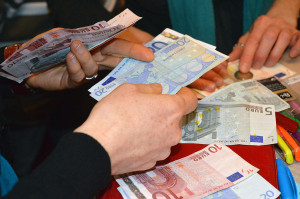 Seminar cannot take place because Schloss Gnadenthal is closed for large events.
Open to former participants of the training / certified breathworkers

Let's examine what wealth means to us and what we can do to provide more financial success for ourselves and others.
How do we deal with money?
What prevents what promotes our material success?
How do we get in touch with our creativity and the role of our self-worth?
Price plus room and board. Conference Hotel Schloss Gnadenthal – Kleve (Germany)